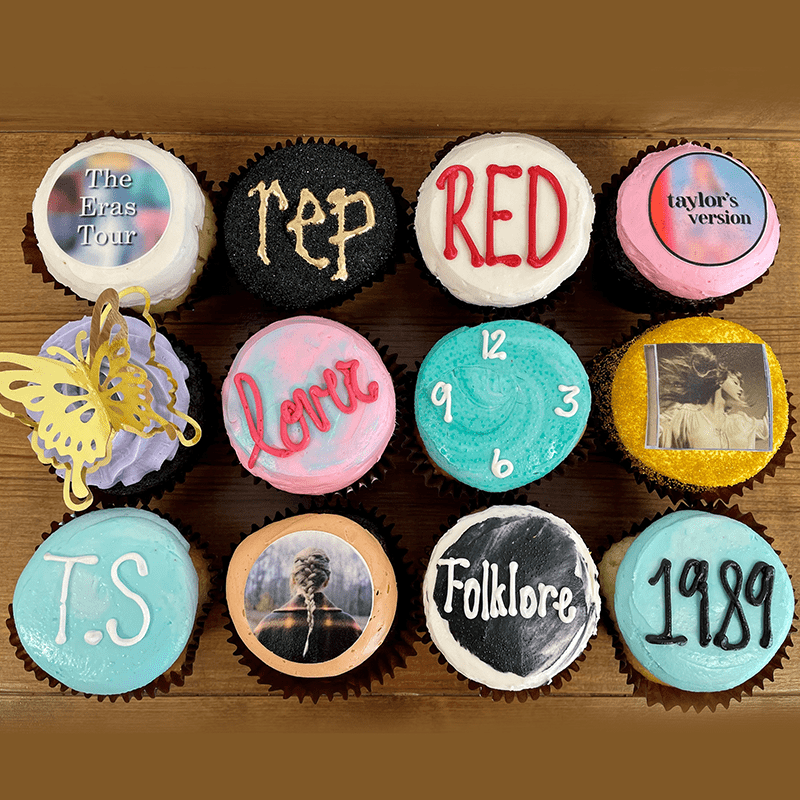 $60.00
Are you a Swiftie? So are we. Our eras box features 12 beautifully decorated cupcakes (6 chocolate and 6 vanilla) showcasing The Eras Tour Collection. Are you ready for it?
* Pre-order only. Please expect your order to be ready within the next 24 hours. We will notify you when it is ready for pickup. Thank you!
Want to design your own cupcakes? Contact the shop directly at 469-994-0284!