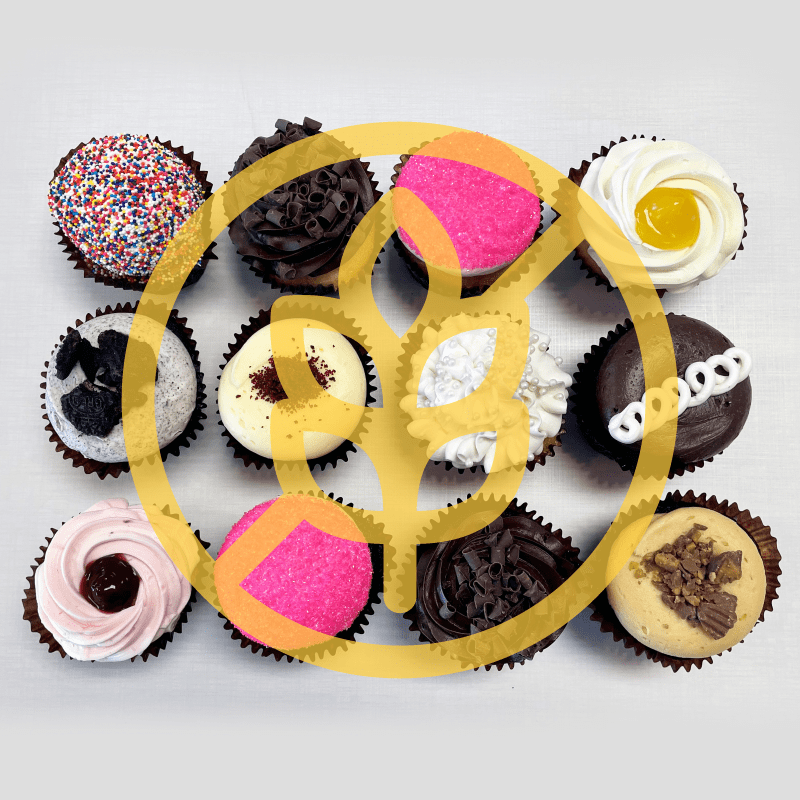 Gluten & Dairy Free Signature Cupcake Packs
From: $33.00
Build your box! Pick any of our signature flavors to create your perfect pack, but gluten & dairy free!
* Pre-order only. Please expect your order to be ready within the next 24 hours. We will notify you when it is ready for pickup. Thank you!
** Please note: Though safety and sanitation are of the utmost importance to us, the potential for cross-contamination does exist. Our kitchen prepares items with peanuts, tree nuts, nut oils and butters, gluten, and dairy daily.
Step 1: Choose your box size.
Step 2: Choose which flavors and how many of each you want.
(you can repeat flavors, just make sure you do not go over your box limit.)
Step 3: Add to cart.