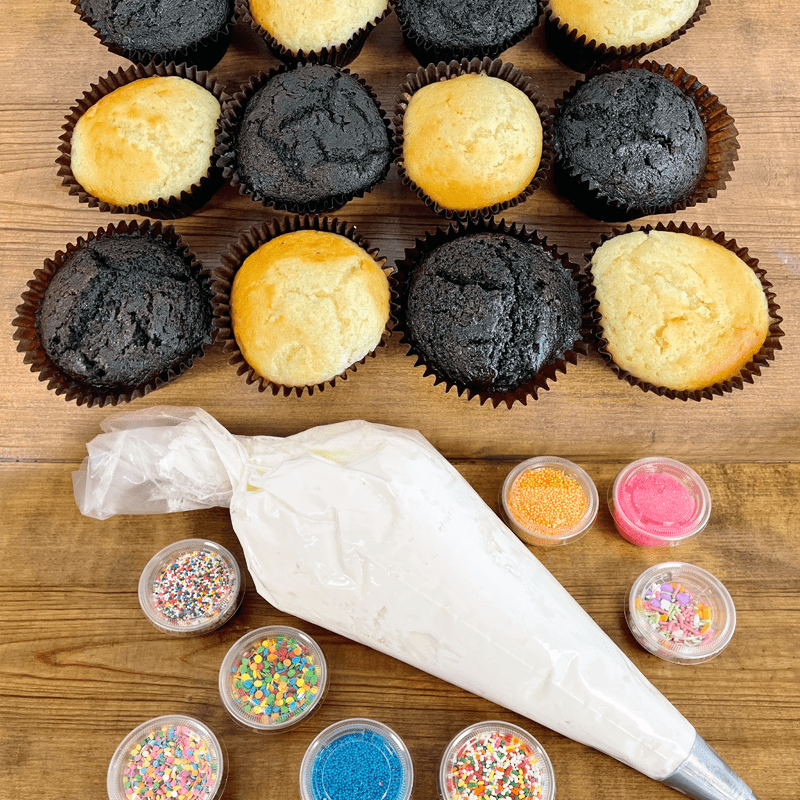 Decorate Your Own Cupcakes Kit
$55.00
Our cupcake kit is a creative way to let your littles make their own special treat! The kit includes 6 vanilla cupcakes, 6 chocolate cupcakes, our signature vanilla buttercream, and 8 souffle cups of mini chocolate chips, sprinkles, and seasonal decoration. **At home kits must be ordered 24 hours in advance. Decorations may vary or may not be available.
* Pre-order only. Please expect your order to be ready within the next 24 hours. We will notify you when it is ready for pickup. Thank you!
Want to design your own cupcakes? Contact the shop directly at 469-994-0284!